We are forward-thinking online accountants based in Bristol who specialise in Cloud Accounting and Business systems.
We have hand-picked the best cloud accounting tools, including market leaders like Xero and QuickBooks Online, to allow you to spend more time on your business instead of dealing with frustrating paperwork.
We've built the business ourselves, starting with one client and now working with a range of companies in Bristol and all over UK.
The one thing our clients have in common is a passion for building their business and an appetite for getting the best out of the ever-emerging technology available.
Whatever you do, however you work, we make it easy to keep your accounts up to date and accurate. Our fixed price packages include all the services you would expect, including submitting your accounts, accounting software fees and the peace of mind of knowing you can contact us whenever you need with no extra fees.
---
What our clients say
Kieron and the team at TMT Accountant have been extremely helpful in getting our business up and running. Spending time to get all the systems working properly from day one has helped to future proof our business, allowing us to grow without needing to worry about changing our accountancy systems in the process. - Ben Adeline, CEO Insphere Ltd
With 20 years of corporate life behind me, I knew my industry well, but I didn't know how to run a business. TMT are invaluable partners, helping with my initial set up but always on hand to give timely advice on running my company - Jonathan Phillips, ClarityDW
"The team at TMT were instrumental in keeping my books up to date; as for many small business owners, the accounts were often the last item on my ever-growing list of tasks. TMT offered honest, sensible advice and I would happily recommend them." - Lisa Fellows
As ever, I'm so grateful for your time, patience and wisdom. It must be very frustrating for you having to explain everything at least three times! You're a good sport. - Jack Falber, Medavia Media Consultants
---
About the founder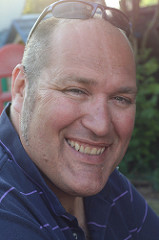 TMT Accounting was founded by Kieron Townsend in 2010. With over two decades of experience in IT and Accountancy, Kieron is a fully qualified ACCA accountant with a head for numbers and a genuine enthusiasm for technology.
Kieron combines his love of software with an approachable attitude and a can-do spirit. He has a track record of working in industry with a depth and variety of experience from the smallest start-up to multi-national companies.
Kieron is often found out and about, meeting clients and working onsite with them. For this reason his smartphone is one of his most useful business tools and he champions mobile apps and software that work on any device and from anywhere.
He is waiting for the day his toaster will connect to the Internet.