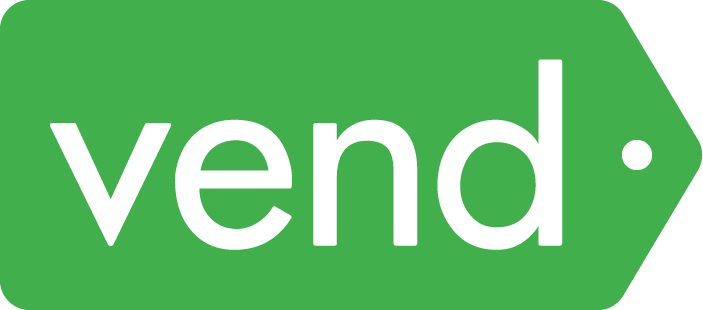 Are you a business that relies heavily on electronic point-of-sale (EPOS)? And do you want to make your business more efficient and reduce costs?
Do you want an EPOS that can travel with you, do you have 'pop up' sales? Do you want to see how much has been sold in your shop/restaurant without having to be in store?
If the answer to any of these is yes, then we have the EPOS solution for you, which, we think like us, you're going to love (it works anywhere). It's called Vend and is the World's easiest point-of-sale system.
---
---
What is Vend?
Vend is software as a service (SAAS) over the internet. And because it's over the internet (or as some people like to call it, in the cloud) you can share and use your files from anywhere at any time. This means there is no long contracts, no expensive hardware to buy. In fact TMT Accounting can set up your products and train you for go live within the month. We can even create an online shop for you that shares stock details with Vend.
Sounds great, but how do I know what would work for my business?
That's where TMT Accounting come in. At TMT Accounting, you will speak to one person, who can help you choose the best software solutions to improve your business. We will then integrate as many of the above solutions as you need and provide ongoing training, support and advice. Cost effectiveness, efficiency and ease of use are always at the forefront of our minds when looking at your business.
Do I have to supply the hardware? What do I need?
You may already have some of the hardware needed, or you may want to set the system up from scratch.
We have partnered with a really helpful EPOS supplier to be able to offer you a hardware bundle with a significant saving off the RRP. Our most popular package includes:
Star TSP143 LAN receipt printer

Front opening cash drawer

Space Pole X Frame iPad Mount
Box of thermal paper
All this for £355 plus VAT (inc delivery)
Do I have to install the hardware and software once I've bought the system?
No, we will visit you on your premises and setup the hardware and software for you. The brilliant thing about cloud computing - it's managed in the cloud, with upgrades automatically done for you.
Why Choose TMT Accounting?
We are not just EPOS suppliers; we are partners with Vend and also a range of sofware apps that you can stack to create the perfect solution for your business.
Link through to your cloud accounting package (Xero or QuickBooks Online) from Vend to keep control of your numbers.
When you're ready to upgrade your stock solution we are also Unleashed partners. This allows us to build a solution that links your store sales (and potentially also online sales) with your stock control, purchasing and invoicing of stock. If you need some help with your staffing then talk to us about Timely or Deputy.
We love to help small businesses build a big solution at a competetive price, get in touch for a no-commitment chat with us and find out what's possible.
Contact Us
We are forward-thinking online accountants based in Bristol who specialise in Cloud Accounting and Business systems. We have hand-picked the best cloud accounting tools, including market leaders like Xero, to allow you to spend more time on your business instead of frustrating paperwork.
Contact Us
View our packages
Our fixed price packages include all the services you would expect, including submitting your accounts, as well as software fees and the peace of mind of knowing you can contact us whenever you need.
View Packages