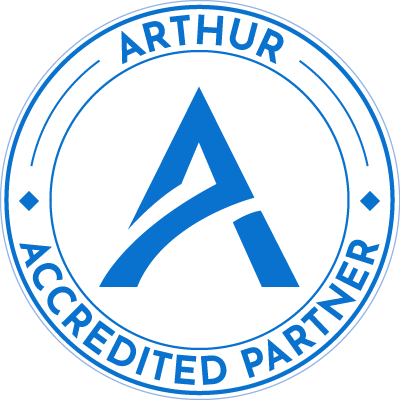 Stay in control on-the-go
If you're a landlord, letting agent or property management professional and you're looking for property software that's powerful, connected and works with Xero and QuickBooks Online then talk to us about Arthur Online.
We're proud to be an accredited advisor with Arthur Online because it makes life so much easier for our property clients.
---
---
What is it?
Arthur Online was created by property owners and managers who understand the needs of landlords and property managers. It's a powerful set of tools in one technology platform that will simplify and modernise your property business, automate tasks and allows you to check in from your phone or PC wherever you are.
It goes without saying that it also integrates beautifully with both Xero and QuickBooks Online, with a seamless conversation between Arthur Online and your accounting package to ensure your numbers are always up to date.
I'm a Landlord
If you're a landlord then Arthur Online will help you keep control of all the information you need in one place and accessible anywhere.
the Overview feature will give you a snapshot of your portfolio
Tenancies lets you access useful tenancy information, like checking which tenancies are expiring
Quote Approval allows you to approve quotes for work sent by your property manager
Workorders lets you view the progress of your maintenance jobs
Statement shows your rental statement in one place
I'm a Property Manager
If you manage properties then Arthur Online is going to help you say goodbye to spreadsheets and old systems.
Arthur Online has been created as an end-to-end solution that helps you manage your tenancies and your properties. In one place you'll be able to view and manage:
gaining new clients
on-boarding them
rental income
maintenance
You can also give your tenants an app; useful for reporting and managing issues with the ability to invite your contractors, owners and agents into the app to keep everyone informed of the state of play.
Arthur Online has been built to integrate with Xero and QuickBooks Online so it's efficient and avoids duplication of data.
Arthur Online also integrates with Zoopla, Rightmove, Advanced Tenant referencing, Zapier and Signable so you can stay at the centre of your business and can get rid of all those old individual systems you've been using.
Why choose TMT Accounting?
We've been working with property owners, letting agents and property managers since the beginning, helping them to get onto cloud accounting software like Xero and QuickBooks Online so that we can work with them more easily. We decided to become an Arthur Online accredited advisor after meeting them at QuickBooks Connect earlier in the year: after chatting it was obvious that Arthur Online was the solution that our property clients had been crying out for and so we sent Kieron to London to complete the highest level of training and test that is required to become an accredited advisor.
This means that we can bring our expertise with cloud accounting and add it to our experience of working with property professionals. We'll sit down and make sure that we understand your property management requirements and all your compliance issues and tailor a solution that meets your individual needs. Then we'll help you move to Arthur Online and make sure you get the maximum advantage from it.
Get in touch to discover how you can manage your portfolio smoothly from initial views to the end of tenancies in one place.
Contact Us
We are forward-thinking online accountants based in Bristol who specialise in Cloud Accounting and Business systems. We have hand-picked the best cloud accounting tools, including market leaders like Xero, to allow you to spend more time on your business instead of frustrating paperwork.
Contact Us
View our packages
Our fixed price packages include all the services you would expect, including submitting your accounts, as well as software fees and the peace of mind of knowing you can contact us whenever you need.
View Packages