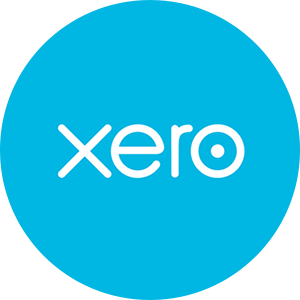 Running a business should be rewarding, not stressful. We can make things a little easier for you. Let's start by saving you time and money: meet Xero.
Xero is the world's easiest online accounting system - designed specifically for small to medium sized businesses. It's all online, so you can work when and where you want to, just login with your PC, Mac or mobile device.
---
Save time and money
With Xero, your bank statements are automatically imported and categorised, letting you view your cashflow in real-time. So, you can see exactly how much money you have coming in and going out of your business.
You can manage your own billing – simply. Xero lets you enter your invoices quickly and efficiently, letting you create a schedule to automatically generate invoices on a regular basis. You can even email formatted invoices directly to your customers from within Xero.
Xero has all you need to run your business; paying bills, VAT returns, reporting and much more. Oh and did we mention Xero requires no installation, maintenance or additional software? It couldn't be easier transferring to Xero – all you need is an internet browser.
You might hear people talking about the cloud or cloud computing when Xero is mentioned. That just means that Xero is a secure, web-based tool, used on the internet, so you can access it wherever you are. Your data is secure, private and always backed up. This also means that Xero integrates beautifully with lots of other great web-based tools to help streamline your business, like Vend, Receipt Bank, GeoOps, Timely and Unleashed.
Sounds great, how do I get Xero?
TMT Accounting is a Xero Approved Gold Partner and we've been working with Xero for over 8 years, so at every step of the process you will speak to one friendly and knowledgeable person to help you:
Import and convert your data into Xero
All upgrades and backups happen automatically
We are there to provide ongoing training, support and advice
Xero set-up and Training
Having worked with Xero for over 8 years as a Gold Partner we have set up and trained a whole heap of people on Xero, so if you're new to Xero and need some training, or would like to move over to Xero but just need some help with the transition then we can definitely help with that. We won't give you the accountancy sales pitch and we won't try to make you move accountants if you're happy where you are, but we love to help new Xero users come on board and get the most out of their software. Get in touch and we can chat about creating an integration or training package that suits you.
So what's different about TMT Accounting?
We have a passion for helping businesses. Rather than just appearing at the end of the year, we will work with you throughout the year. With over 15 years experience in IT and Accountancy; cost effectiveness, efficiency and ease of use are always at the forefront of our minds when looking at your business.
Contact Us
We are forward-thinking online accountants based in Bristol who specialise in Cloud Accounting and Business systems. We have hand-picked the best cloud accounting tools, including market leaders like Xero, to allow you to spend more time on your business instead of frustrating paperwork.
Contact Us
View our packages
Our fixed price packages include all the services you would expect, including submitting your accounts, as well as software fees and the peace of mind of knowing you can contact us whenever you need.
View Packages