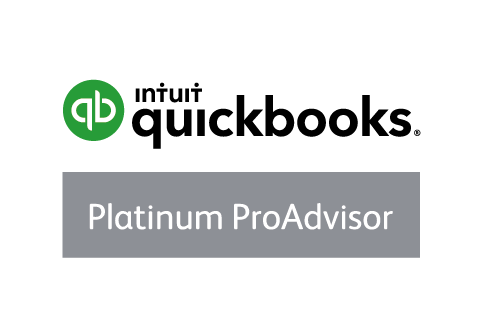 QuickBooks Online is the world's most popular cloud accounting package for small business and the top rated app for online accounting, with over 2 million customers around the world.
---
What is it?
QuickBooks Online, from software giant Intuit, is the online version of the popular QuickBooks accounting package for small businsses. It's easy to use, it integrates seamlessly with our favourite apps (like Receipt Bank and Vend) and it contains everything you need to run your business at every level.
The top rated app for online accounting
Create invoices
Auto categorise expenses
Track mileage
Complete self assessment
Manage VAT
Run Payroll
Boss level reporting
One feature we really like in QuickBooks Online is its ability to "slice and dice" data for reporting, so if this is really important to your business numbers you should consider QuickBooks Online for your accounting package.
Data Entry is dead
Cut out data entry with automatic bank feeds, saving you time and cutting out errors. Reconcile your accounts faster ad more accurately: QBO matches income to invoices and outgoings to expenses automatically.
Calculate your VAT
QuickBooks Online will help you get Making Tax Digital ready because you'll always know how much tax you owe with no nasty surprises.
It works out what tax you owe, when your VAT return is due and allows you to submit directly to HMRC.
Why Choose TMT Accounting?
Because we know cloud accounting inside and out, and we know QuickBooks Online. As a practice we're QuickBooks Online Advanced qualified, which means that we're been trained (and tested!) by QuickBooks to ensure we understand and can advise on QuickBooks Online. We also make sure we stay up to date with all the latest developments and new product releases so that our customers get the most out of the software and are the first to know about new features.
If you're thinking about moving from a desktop version to QuickBooks Online or you think your business needs to move to cloud accounting and you're not sure which package would be the very best fit for you then get in touch and we can help you decide your next move.
Contact Us
We are forward-thinking online accountants based in Bristol who specialise in Cloud Accounting and Business systems. We have hand-picked the best cloud accounting tools, including market leaders like Xero, to allow you to spend more time on your business instead of frustrating paperwork.
Contact Us
View our packages
Our fixed price packages include all the services you would expect, including submitting your accounts, as well as software fees and the peace of mind of knowing you can contact us whenever you need.
View Packages