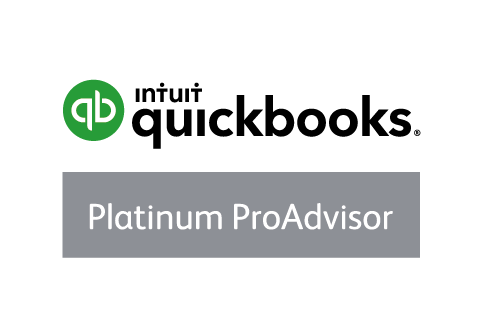 QuickBooks Online is the world's most popular cloud accounting platform for small businesses. Including the top rated mobile app for online accounting, with over 2 million customers around the world.
---
What is it?
QuickBooks Online, from software giant Intuit, is the online version of the popular QuickBooks accounting package for small businesses. Easy to use, integrates seamlessly with our favourite apps (like Receipt Bank, Vend, Unleashed, Shopify and Arthur Online) and contains everything you need to run your business at every level.
The top rated mobile app for online accounting
The mobile app for Quickbooks online is easily the best mobile app we have seen for an accounting platform, not just an after thought the QBO app allows you to run your business while out and about.
Direct from the mobile app you can:
Create Customers, Suppliers.
Create an estimate for a potential client.
Raise a Sales Invoice.
Mark a Sales invoice as paid (useful for when receiving a cash payment).
Create expenses on the go.
Create Products and Services.
Automatic bank feeds
Bring your banking data into Quickbooks automatically from your bank without any additional costs. Each day you can reconcile your bank transactions to the close of the previous working day. Saving you time and giving you control of your cashflow.
Boss level reporting
The reporting features in QBO is better than any accounting platform that we have seen, you can create your own hierarchies of cost and then choose at what level in that hiearchy that you want for that specific report. An example of that would be if you were building a House:
1st Level (Top Level) - This would be the house building costs, the total cost of building the house.
2nd level - This would be the section of the house that you are building. Ground Floor, First Floor and Garden.
3rd Level - This would be the specific rooms/jobs that are being undertaken. For example a Kitchen, Dining room or Living room (all assumed to be ground floor). A bedroom, a bathroom (assumed to be first floor).
Budgets can be set at any level and then actual spend can be added up at each level in the hierarchy.
This is very powerful reporting straight out of the box with out any need for additional add in partners.
Data Entry is dead
Long live OCR!
We think that business owners have enough to deal with, without data entry. So do Quickbooks. That is why they make their accounting platform available to the best small company OCR document processing companies out there, our friends at Receipt Bank, Auto Entry and Datamolino.
Spend more time analysing your business and improving it.
Easy VAT Returns
Quickbooks online can easily file your VAT returns for you, directly to HMRC. If you have opted into Making Tax Digital, then no problem as QBO is MTD compliant.
QBO gives you a great audit trail that shows you which transactions have been claimed in an easy to use list. No more having to look at where you have claimed in your box file as everything is in the system.
Construction Industry Scheme
Quickbooks online makes the CIS scheme easy to deal with. It automatically deducts CIS from your (CIS) suppliers and creates a monthly CIS return and allows filing directly to HMRC. Combine CIS with the reporting functionality and you can analyse your business and make sure that you are compliant with HMRC at the same time.
Why choose TMT Accounting?
Because we know cloud accounting inside and out, and we know QuickBooks Online. As a practice we're QuickBooks Online Advanced qualified, which means that we've been trained (and tested!) by QuickBooks to ensure we understand and can advise on QuickBooks Online. We also make sure we stay up to date with all the latest developments and new product releases so that our customers get the most out of the software and are the first to know about new features.
If you're thinking about moving from a desktop version to QuickBooks Online or you think your business needs to move to cloud accounting and you're not sure which package would be the very best fit for you then get in touch and we can help you decide your next move.
Contact Us
We are forward-thinking online accountants based in Bristol who specialise in Cloud Accounting and Business systems. We have hand-picked the best cloud accounting tools, including market leaders like Xero, to allow you to spend more time on your business instead of frustrating paperwork.
Contact Us
View our packages
Our fixed price packages include all the services you would expect, including submitting your accounts, as well as software fees and the peace of mind of knowing you can contact us whenever you need.
View Packages